Blogs, Tune up Tuesday Volume 1:
Tune Up Tuesday Volume 1: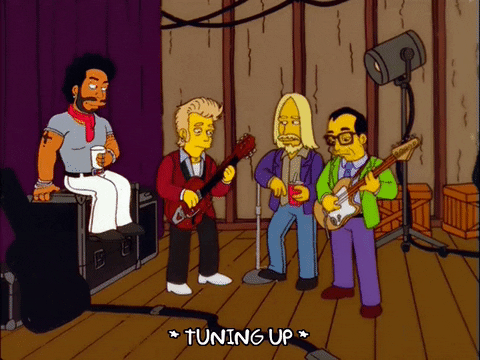 Hey Kids!
I've decided to take my rants and raves off of fb, and post them here, where they may do some good. We're going to be featuring more blogs and messages from our resources team here, so hit that bookmark button and check back often.
Without any further ado, I want to dive into today's topic:
"I dont understand, we always do really well in (insert name of other town here.)"
Ya'll, If I had a nickel for every-time some band has told me they do really great elsewhere… 
Yeah, no kidding. Of course you do well in X city. Lets break down a few of the examples I get often:
Branson-

 Yeah, Branson has tourism. Branson has an entire service economy based on tourism. Branson also has only a small handful of venues that aren't theaters. So that means when the shows let out, you have an entire economy of servers, performers, stage hands, techs, ushers, box-office folks all looking to go blow off some steam. And how many choices do they have? Not many. In contrast Springfield has over 40 venues that host live music, with virtually no tourism… There isn't a venue in town that will supply a crowd for you. That's not how it works here. Here you have to take a different approach to your marketing. You have to focus on crowd building, and accept that you're not going to make a ton of money while you build that crowd.
The Lake-
Of Course you do good at the Lake! Everybody does good at the lake! Does this really even need to be discussed? You know why you don't neccesarily draw in Springfield during the summer months? BECAUSE ALL OF YOUR CROWD IS AT THE LAKE!
Listen, the point of all of this is to say this: Different markets require different strategies!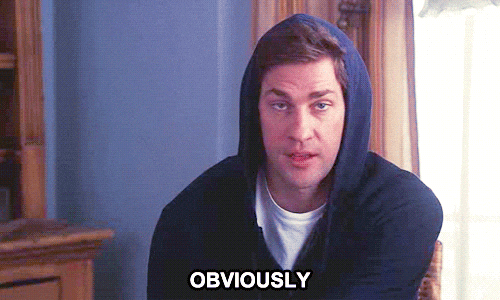 That should be a given, but I'm honestly not sure it is as obvious to everyone else as it is to those of us on the booking side of the industry. Lets examine our market real quick.


Springfield = college town.
That's our first and biggest consideration. Our population almost doubles during semesters, and we are pretty much a ghost town on breaks.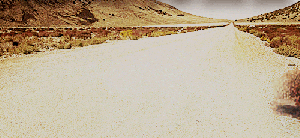 -Average age of Springfield residents = 31.1 (https://datausa.io/profile/geo/springfield-mo/) Who are you marketing to? If your band is a niche product, are you effectively reaching that market with your promo? Are you targeting your marketing to reach the widest audience? 
-Average income of Springfield residents = $28,847 Annually (https://www.missourieconomy.org/pdfs/springfield.pdf.) That's below the poverty line folks. Think students working part time while they go to school might have something to do with that? Either way, have you done even the basic research on how to reach a low income market?  Linda Ray at bizfluent discusses how to target low income markets and stresses the need to appeal to their sense of value "Shoppers with less disposable income often look at the total cost of a product or service rather than the cost of each item. For example, selling a cup of coffee for a reduced price may not be as popular among low-income consumers, as selling a breakfast meal that includes the coffee. Packaging products requires that you look at the total return on your investment rather than the profit made from each piece of the package." (https://bizfluent.com/how-2317682-market-lowincome-group.html) I get that it can be difficult to apply corporate marketing strategies to a live performance, but it can be done. 
I've been working with a young upstart band recently (flapjack and the wafflestompers, great band, and they throw a helluva party, be sure and check them out) and these guys are hungry. They may be doing it subconsciously or they may have an excellent marketing strategist, but they are hitting that value button hard. They are bringing more to the table than just a show for their customers, they are bringing an entire entertainment package, which is perceived by low income folks as a far greater value than just a standard rock show. They have an acoustic act that plays in between sets, no house music for them all night, they are exploring different themed concepts including "wiggin' out with the wafflestompers" where folks who wore wigs got a discount at the door, and a food pantry drive for a st. patty show where fans got in free if they brought a box of lucky charms, which was then donated to a local food pantry. They are quickly reaching a level of engagement that your standard "Rock band" has to work very hard for a great number of years to reach.
The point is, these guys are pressing that button, regardless of whether it's intentional or not, and frankly… it needs to be intentional.
You need to back up and examine the market you are trying to move into. It will definitely save you lots of nights of going home without even gas money to cover your time. This market is NOT that market. Period. Full stop.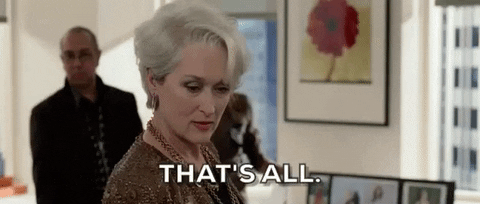 Thats it for today, but as I said, check back often.
And be sure and give our sponsors heavy love. Today, we're featuring Chaos County Custom Computers since they just wrapped up a build for us on a truly badass custom comp box. Make sure you give 'em a like and share the love!
And if you like what we're doing over here, be sure and hit that donate button, we sure could use the support!
or if you would like to become a sustaining supporter click here and give us some monthly lovin's!
Matt Baker
In addition to being the President and a Co-Founder at SAMI, Matt is also the Production Manager at Krave Seafood and Oyster Bar in Springfield Missouri, where he handles; booking, audio, lighting, video... and pretty much anything else that goes into their live production. He has an A.A.S. in Electronic Media Production and has spent the last 18 years involved in live music production, with the last ten years of that being full time.